! DOCTYPE html >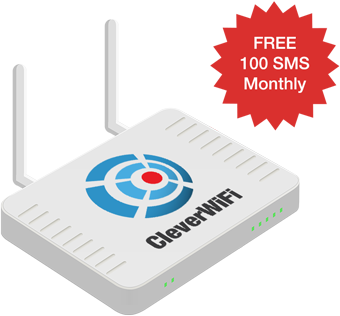 Clever WiFi
Build your customer database

Customers will need to enter their mobile number in order to receive the WiFi key.

Offer a managed public WiFi in your business

You business will get a personalized WiFi login page with automated access key generator.

Secure your network

No need for a separate Internet connection. The public WiFi is isolated from your private network.

Automated loyalty signup method

Fast and convenient method to sign your customers into your business loyalty programs managed by CleverText.

Customer visits report

Admin control panel with detailed reports about customer WiFi activity.